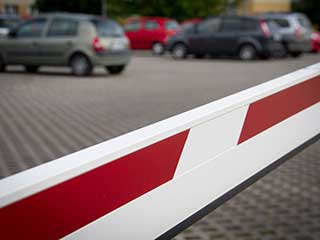 Not only is an electronic gate the entrance to your business but also it offers a host of security benefits. A faulty gate, therefore, can create a bad first impression, not to mention, be a huge inconvenience. Our team of trained technicians is on hand to make sure that the gateway to your business successfully reflects professionalism and reliability.
Prevention Is Better Than A Cure
Prevent your automatic gate from trapping an employee, supplier, or worse, a client's vehicle as they enter or leave your premises. To avoid this happening, arrange for a member of our team to routinely inspect and service your gate. We can identify any potential issues before they become a major problem. In the long run, commercial gate repair can save you time, money, and embarrassment.
Fast Response Opener And Gate Repair
Accidents and malfunctions, by their very nature, are unpredictable. At times like these, a fast response is vital. Our technicians will waste no time in getting to your premises. We will immediately identify the problem and work towards a solution. Whether it's a faulty electrical wire or a malfunctioning safety sensor, we will repair or replace the problematic component, getting your gate up and running in no time at all.
Make An Impression
Whether your emphasis is on maintaining your property's high level of security or making the most of its communication systems, our expert team is on hand to help. We have a wealth of automatic gate upgrades available from the industry's leading brands. Our team will advise you on a wide variety of stylish, sleek, and impressive gates to help you make the right impression.
Contact Our Team Today!
For all commercial gate repair service-related issues and any maintenance, installation or upgrade information you may need, contact our team in Burbank, CA.